Showcase Jewellers | Diamond & Jewellery Retail Sales Master Class
Course
Private Course for Showcase Jewellers Members

Diamond & Jewellery Retail Sales Master Class
Techniques and skills to increase your in-store sales
of diamonds and jewellery
In this course, the Rapaport Academy team and industry experts will provide you with a comprehensive overview of the retail sales process. You will acquire tools and learn techniques that will help you to sell more diamonds and jewellery. You will also be introduced to key concepts and product information that will make a real difference in your selling abilities and help you communicate better with your customers.
This course includes real-life examples and case studies to show you how to apply what you've learned as you build long-term relationships with your customers.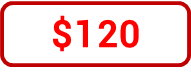 | | |
| --- | --- |
| Entry Requirements | None |
| Type | Online, Self Paced |
| Course Price | $120 |
| Instructors | Rapaport Academy |
| Subject | Retail Sales In Store |
| Language | English |
| Course Deadline | 1 month |
| Tests | 5 quizzes |
| Accreditation | Rapaport Sales Certificate |

What the course will cover
The customer experience

Diamond essentials - educate yourself and your customers

Emotional selling tools

Communicating company credibility

Follow-up and promotions

Whom the course is for
Sales associates

Store owners

Benefits
Acquire key insights from industry experts

Gain a competitive advantage with enriched knowledge and skills

Experience a boost in confidence and productivity

Learn online – at your own pace, anywhere, anytime

Achieve recognition by earning the Rapaport Sales Certificate

Join Rapaport Academy's online learning community; share ideas with peers and have your questions answered by industry insiders
Here is the course outline:
Module 1. Introduction and Welcome
Welcome to our Sales Training Course! This module will cover what you need to know to get started.
Module 2. The Customer Experience
In this module, you'll learn how to use physical aspects of the in-store environment to boost sales.
Module 3. Diamond Essentials - Educating Yourself and Your Customer
This module will give you an overview of the factors influencing diamond prices, and practical tools for pricing them.
Module 4. Emotional Selling Tools
In this module, you'll learn how to listen and respond to clients, to help them choose the right piece of jewelry.
Module 5. Communicating Company Credibility
This module focuses on how to build clients' trust in your company, which will encourage them to buy their diamond jewelry from you today and in the future.
Module 6. Follow Up and Promotions
Learn how to build on initial, positive client relationships to cultivate mutually beneficial long-term relationships.
Completion
The following certificates are awarded when the course is completed:
| | |
| --- | --- |
| | Rapaport Retail Sales Certificate for Showcase Jewellers Members |